Welcome to the 2019 Rockingham County 4-H/FFA Market Animal Show & Sale!
This is a new process for all of us, but we'll get through it together. If you have any questions, comments or concerns, feel free to give us a call at the Rockingham County Extension Office 540-564-3080 and ask for Sam or Rosemary or email spleech@vt.edu or rose4vt@vt.edu.
Registration Help Sheet: Short Leg Registration Help Sheet
The Rockingham County Fair is August 10th-17th.
Market Hog, Lamb, and Goat Registration is DUE Friday, April 19th.
Late registration is due Friday, April 26th with a $50/head entry fee. Late entries will need to be completed via paper form and turned into the Extension Office.
Showmanship entries for Steer, Hog, Lamb, and Goat are due Friday, July 12th via FairEntry.
Market Steer Registration is CLOSED.
Hog, Goat, and Lamb registration info and deadlines TBD.
4-H MEMBERS: If you already have a family account with 4HOnline, you will be able to log in with the same username and password.
How to log in to FairEntry with 4HOnline account
FFA MEMBERS: You will need to create a new account. Please DO NOT create a new account if you have a family account in 4HOnline already!
How to make an account with FairEntry
Still confused if you need to create a new account? Go here:FairEntry Exhibitor Flowchart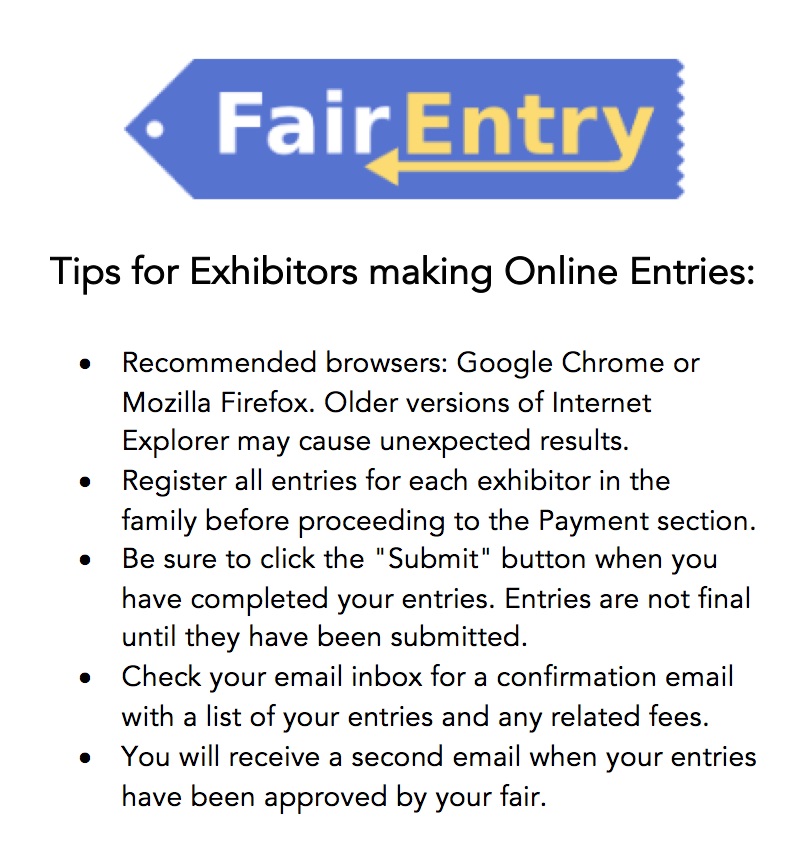 Thank you!